Name (Or Nickname). Dana
Age. 21
Local. Washington, D.C.
Bands. Acceptance. The Early November. Funeral for a Friend. Onelinedrawing. Sondre Lerche. Saosin. My Chemical Romance. Name Taken. Hawthorne Heights. Underoath.
Movies. Pirates of the Caribbean. Blow. Vanilla Sky. Office Space. Once Upon A Time in Mexico.
Books. Hemmingway's The Sun Also Rises and The Garden of Eden, Kerouac's Maggie Cassidy and Desolation Angels, Dante's Inferno

Do you write. Yes. Most of my ramblings are petty, pointless and don't get shared.
Do you play guitar. Teaching myself. Bar chords are evil.
Your definition of emo. emotional hardcore.
Like any bands outside of emo. If so, who? The Distillers. Casualties. Incubus. I like Usher and b2k too :X

Thoughts on:
Abortion. I'm pro-choice. No one should be able to place limits on such a personal decision.
Gay rights. Humans have rights, we shouldn't segregate or divide based on annoying social groupings. Sincere equality would be nice for once.
George W Bush. A moronic hypocritical man. I don't like him as a person and I hate his policies.

Emo.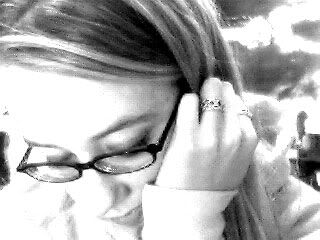 Style.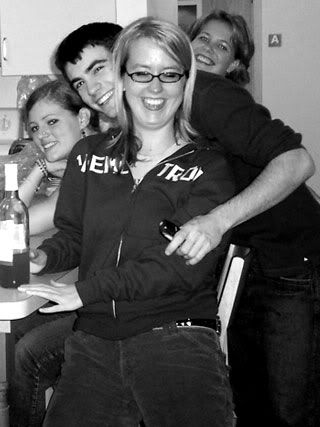 Whatever.